1920s
Completely KIDS℠ is chartered as a local chapter of a national club program that serves girls and young women. Emphasis is placed on community service and developing an appreciation for the outdoors. 
1930s
The agency focuses on community beautification, planting trees throughout the city, and receives a donation of a 107-acre tract of land to provide youth with summer camp memories.
1940s
As World War II rages on, the girls launch numerous volunteer programs – canned food drives, lemonade stands, hosting cadets and more – to help win the war.
1950s
With the end of the war, our organization draws its attention to civic improvements and community beautification. A swimming pool is added to the summer camp and candy sales are started to support future improvements.
1960s
Participation peaks at more than 4,000 members. More than 3,000 girls attend summer camp. We join Nebraska's centennial celebration by sponsoring conservation projects.
1970s
Boys are admitted beginning in 1975. 
1980s
Safety education programs to educate children on sexual abuse and peer pressure are launched in area schools. To supplement the traditional club program and camping experiences already provided, programming is expanded to include health and safety components, career days and skill-building. At this point, we begin a subtle transition away from the club program by providing services that build self-sufficiency in kids living in low-income neighborhoods in North and South Omaha.
1990s
Services to children in homeless shelters begin in 1991. We become the first organization to start an afterschool program, at Our Lady of Guadalupe Hall, for immigrant children. In 1995, the club program dissolves, and our efforts turn to meet the growing demand for after-school and safety education programs. The face of our organization changes from one whose club members devote their time to service opportunities and an appreciation for the outdoors to one meeting the basic needs of urban families whose children need a safe place after school.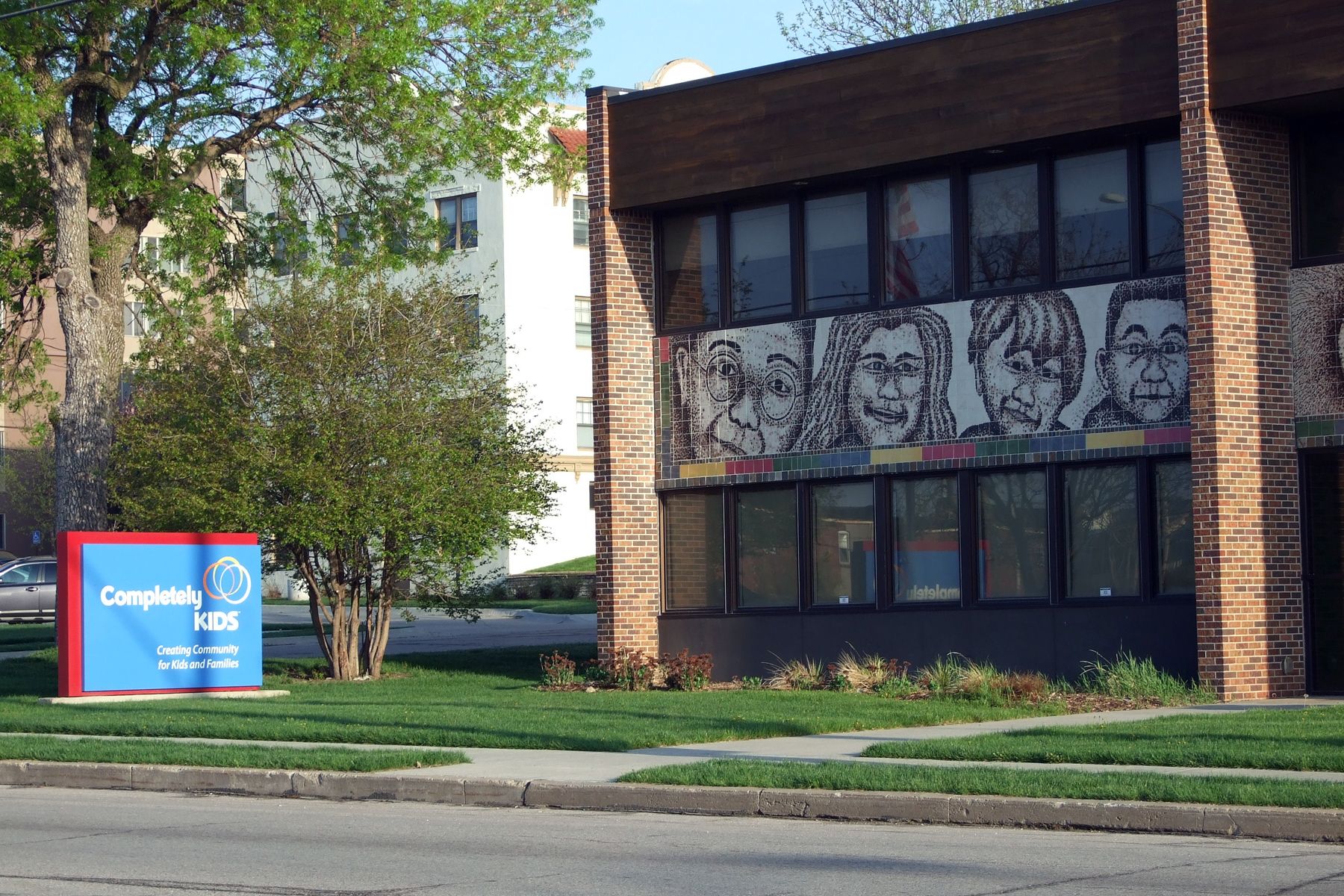 2000s
Our organization begins a partnership with Omaha Public Schools becoming the first outside agency to provide an after-school program directly in the schools. This allows us to impact the academic success of the children we serve, advance the relationships of families with their children's schools and better understand the needs of our community.
Our staff recognizes that a child's hunger makes it difficult to concentrate and perform well at school. In response, we launch the Snack Pack Program, now known as the Weekend Food Program, in 2005. Without this service, many children would have little to no food on the weekends.
We make a move to our current headquarters, 2566 St. Mary's Ave., positioning us at the heart of the community we serve.
2010s
Continuing down the path of service to Omaha's urban neighborhoods makes it apparent that additional transformation is necessary. In 2011, we become an independent, unaffiliated organization and change our name to Completely KIDS. This allows us to focus strictly on our community and have a name that reflects our local mission. Completely KIDS provides an after-school program, via school and homeless shelter partnerships, with expanded family services at our building.
In 2017, we launch a campaign to renovate and expand our building. When complete, Completely KIDS will be able to provide additional educational and enrichment opportunities for kids and families and increase the number of children served by our weekend food efforts.
In 2018, partnerships are forged with Omaha Bridges Out of Poverty, Inc. and Ronald McDonald House Charities in Omaha to provide afterschool and family services for kids and families utilizing the services of these nonprofits. All operations temporarily move to multiple locations as renovations begin on our building. Renovations are complete in October as expansion construction continues.
Our newly renovated and expanded building opens to the public in May 2019. Additional programming opportunities include expanded adult education, Homework Diner, Teaching Kitchen, Saturday services and an increase in weekend food distribution.
2020s
Completely KIDS welcomes two new OPS schools to its family of afterschool sites - Gifford Park and Walnut Hill elementary schools.
As a result of the COVID-19 pandemic, our staff adapt to new methods of delivery of our services including virtual learning, mobile food distribution and socially distanced in-person programming.