Completely KIDS℠ participates in several community programs that donate a portion of a shopper's purchase back to our agency. Additionally, we occasionally participate in community-wide fundraising events. You can find out how to make the most of those opportunities here.
---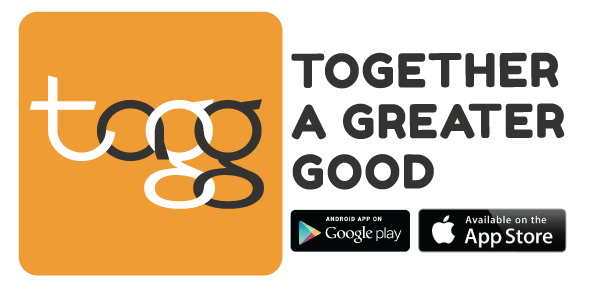 Please support Completely KIDS without spending an extra dime. It's as easy as 1-2-3!
Download the free app: Together a Greater Good 
Any time you visit a participating business, submit a photo of your receipt (on the app) within 7 days.
Choose Us! The business will donate 5% of your purchase, at no extra cost to you!
Thank you in advance for your support! Please share!
Click here to download the free TAGG app today!
---

Every time you shop via AmazonSmile, a portion of your purchases can come back to Completely KIDS. Click the AmazonSmile link above and search for Completely KIDS or click here to use our unique charity link.
---

Through Community Rewards, a portion of purchases made by members who use their registered Plus card will be donated back to Completely KIDS. A customer must have three things to register and begin supporting Completely KIDS:
A Plus card, which is available at any Baker's store by asking an associate.
A valid email address, which can be obtained from any free online service and can be anonymous.
A personalized account at our website, which again, can be anonymous.
Once you have the above things, you are ready to enroll in the Baker's Community Rewards program to support Completely KIDS.
Enroll in the Community Rewards Program
Sign in OR Create an account. (See below on creating an online account at our website.)
Click on "Enroll Now."
Enter the 5-digit NPO for Completely KIDS – WL544 – and search.
Select Completely KIDS and click on "Enroll."
Create an Online Community Rewards Member Account
Click on "Register" at the top of the page.
Enter your email address, password, zip code (select preferred store) and check the box if you desire to receive email communication from Community Rewards.
Click on "Create Account" at the bottom of the page.
You will receive an email confirmation to your inbox. To activate your account, click on the link in the body of the email and enter your sign-in information to confirm.
For assistance setting up an online account or with general questions, please feel free to contact Community Rewards at (800) 576-4377, option 3. 
---