Who We Serve
When we think about our community, we imagine one that is safe, healthy, successful and connected. That's why Completely KIDS℠ has made it our mission to address the challenges of more than 2,000 Omaha kids and families living in poverty.
The majority of those we serve fall between the ages of 4 and 14. However, we believe that for a child to be successful, his or her parent must also be equipped with the tools and resources necessary to overcome any barriers one might face. Our approach involves the entire family by providing an afterschool program for the kids, employment and skill-building opportunities for teens, and expanded services for the parents.
Race/Ethnicity & Age*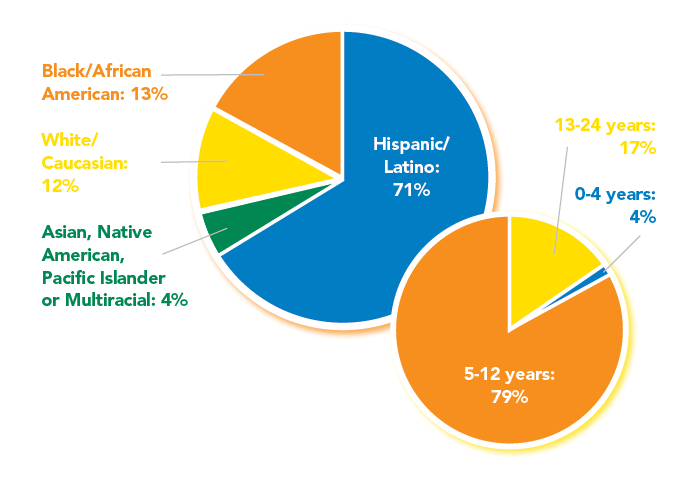 Free/Reduced Lunch*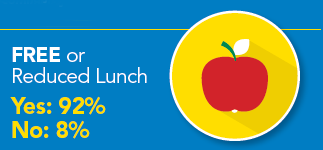 *2019 data
Where We Work
Through partnerships with Omaha Public Schools, All Saints School and community-based organizations, we provide a safe, academically supportive and enriching environment at:
How We Do It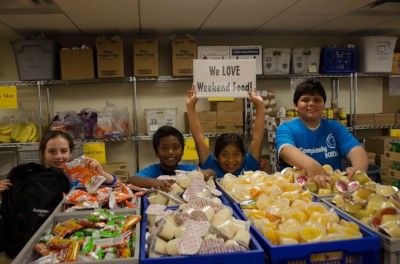 Our programming includes:
A safe environment with caring adult mentors.
Healthy meals and bags of weekend food.
A hands-on curriculum with emphasis on reading, STEM (science, technology, engineering and math), art, music, physical health and classroom readiness. Classroom readiness prepares preschool-level children for a successful transition into school.
Basic swimming and water safety skills through swimming lessons.
Behavioral health services and skill building groups, including teaching kids and families mindfulness or being fully present in the moment.
Outdoor learning through our Nature Explore Classroom and gardening clubs.
Leadership and workforce development opportunities for teen alumni. See Teen Employment Program.
Service-learning and field trip opportunities to promote civic engagement and new experiences.
Because we know that a child's basic needs must be met for them to be successful, we offer supplemental resources like coats, swimsuits, school supplies and weekend food throughout the year. Our Weekend Food Program addresses the growing problems of hunger and food insecurity here in the Omaha area. Lack of food leads to poor school performance, anxiety and health-related concerns. In 2005, Completely KIDS began distributing bags of food each weekend to kids in our after-school program. Bags of food are packed each week by volunteers. The food is kid-friendly, nutritious and can be easily prepared or opened by our kids. Learn more about helping with these efforts.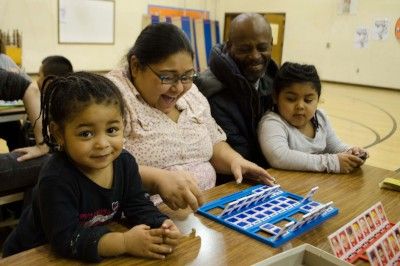 At our building, we provide expanded services to the whole family. Parents participate in classes that concentrate on literacy, educational support and employment skills while their kids are in school or the after-school program. Occasionally, classes involve parents and children together to engage in family goal-setting or hands-on family activities.
For families living in poverty, lack of access to mental health services and basic needs is widespread. In response, our staff includes specialists who work individually and in group settings to provide mental health care and referrals to other agencies that deliver services beyond our scope.
In addition to our school and shelter partnerships, we partner with many Omaha agencies to best meet the needs of the families we serve. 
When We Serve
Our work takes place throughout the school year and during the summer. On non-school days, staff at our main building are equipped to take on additional kids and families from other sites. 
Offering our services during the summer reduces the effects of summer brain drain also known as summer learning loss or the summer slide. Summer brain drain is a regression of academic skills and competencies that occurs in some children resulting in teachers having to play catch up with said skills at the beginning of the new school year. Summer learning loss can be especially true of children living in poverty who lack academic resources such as books or opportunities to take field trips or enroll in camps that keep their brains engaged during the break.
---
Completely KIDS programming is supported in part by 21st Century Community Learning Center federal funds under Title IV, Part B of the Elementary and Secondary Education Act as amended.