Night in the Neighborhood
October 15, 2021
Fundraiser to Celebrate Impact of Completely KIDS
on Omaha Kids & Families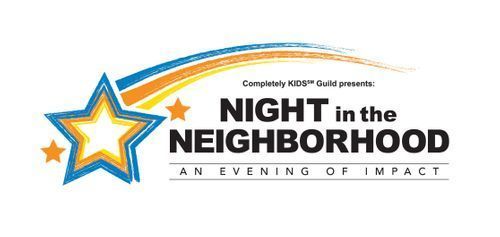 EVENT INFORMATION
Date: October 15, 2021
Time: 6 to 9 p.m. (Early entrance at 5 p.m.)
Location: Completely KIDS, 2566 St. Mary's Ave., Omaha, NE 68105
Ticket Prices: 
Individual: $100 
Young Professional (30 and under): $75
Support:
Event Chairs: Leslie DeBoer and Mary Redli
Guild President: Brandi Ballan
The Completely KIDS Guild is hosting Night in the Neighborhood this fall to support the afterschool and family programs Completely KIDS provides to more than 2,000 children and families in the Omaha metro each year. 
Night in the Neighborhood celebrates the Completely KIDS home building at 26th and St. Mary's and how community needs are addressed in the recently renovated space.
Proceeds from the event will make an impact on thousands of kids and families living in poverty by empowering them with skills to create a safe, healthy, successful, and connected community.
THE NEIGHBORHOOD
Completely KIDS positioned itself more than 10 years ago at the heart of the community it serves. The organization provides an afterschool program and family services, including classes and workshops for parents, at nine Omaha Public schools, one parochial school, three homeless shelters, one community organization and at its main building. 
Completely KIDS has developed partnerships with each of these schools and shelters, as well as many other nonprofits and organizations, to best meet the needs of the families who walk through its doors.
THE EVENT
We are happy to host the fourth annual Night in the Neighborhood from the Completely KIDS building, located at 2566 St. Mary's Ave.
Come explore our building while shopping from local neighborhoods in our silent auction; entice your palate with tequila tasting and enjoy heavy hors d'oeuvres while creating An Evening of Impact for kids and families. Come as you are to enjoy this fun evening in support of Completely KIDS!