Night in the Neighborhood
September 13, 2018
Event Information
Event Chair: Shannon Dombrowski
Guild President: Anne Medlock
Location: Founders One • Nine, 1915 Jackson St., Omaha, NE 68105
Time: 5:30 to 9 p.m.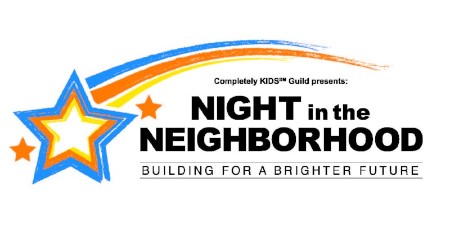 The Completely KIDS℠ Guild is pleased to bring you Night in the Neighborhood for a second year. Please join us back at Founders One • Nine to celebrate the amazing work that's being done with kids and families right in our neighborhood.
Proceeds from the event will help kids and families living in poverty in Omaha by empowering them with skills to create a safe, healthy, successful and connected community. Read What We Do.
OUR NEIGHBORHOOD
Completely KIDS positioned itself at the heart of the community it serves. We provide an after-school program and family services, including classes and workshops for parents, at area schools, homeless shelters and at our main building.
Completely KIDS has developed partnerships with each of these schools and shelters, as well as many other nonprofits and organizations to best meet the needs of the families who walk through our doors.
---
2018 Night in the Neighborhood Sponsors
Community Sponsors
---
Block Sponsors
---
Household Sponsors
---
Yard Sponsors
---
Neighbors
---
Friends
---
Special Thanks
Dr. and Mrs. Michael Gross

Jennifer and Thomas Haase