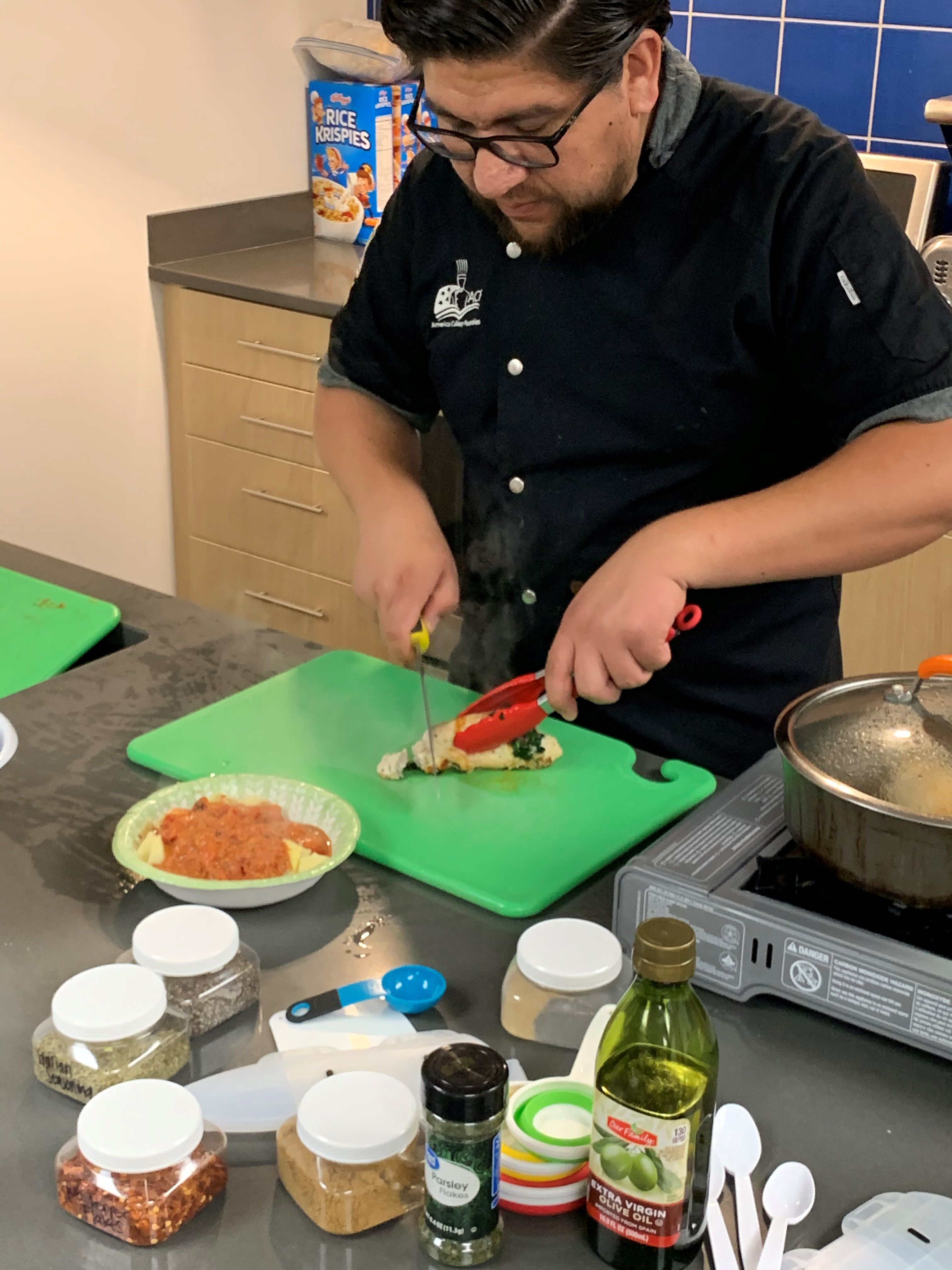 The Completely KIDS Teaching Kitchen has been a hit with the kids for a year. We would like to thank our partner, Whispering Roots, for recording a virtual class to teach our kids even during the COVID-19 pandemic. Starting at the beginning of July, Whispering Roots utilized our teaching kitchen for live virtual learning for kids to learn new recipes at home. The Teaching Kitchen design makes it easy and functional for kids to follow instructions. Also, it induces a lifestyle change in eating behaviors among youth through collaborative culinary skill-building and recipe strategies for measurable health outcomes.
Since we have added a Teaching Kitchen, it has allowed our kids to learn a new life skill through clubs that we provide. Even though we are not using our building currently, it does not stop us from showing our kids virtually! Chef Mario, from Whispering Roots, has made it fun and easy for the kids to continue to feel engaged and eager to learn.
Learning how to cook teaches kids new and healthy foods they can prepare themselves. Preparing and cooking meals is also an opportunity to have bonding time as a family. Cooking is a fun way to teach children about measurements and basic math. Without the Teaching Kitchen, these kids would not have an opportunity to learn the importance of what goes into their bodies. It is especially important for the families we serve because we want to ensure that our youth can learn to be self-sustainable.  
The importance of learning how to cook:
Saves money.
Supports health and nutrition.
Creates self-sufficiency.
Nurtures creativity.
Boosts social skills.
Credit:
https://www.artofmanliness.com/articles/30-days-to-a-better-man-day-15-make-a-meal/