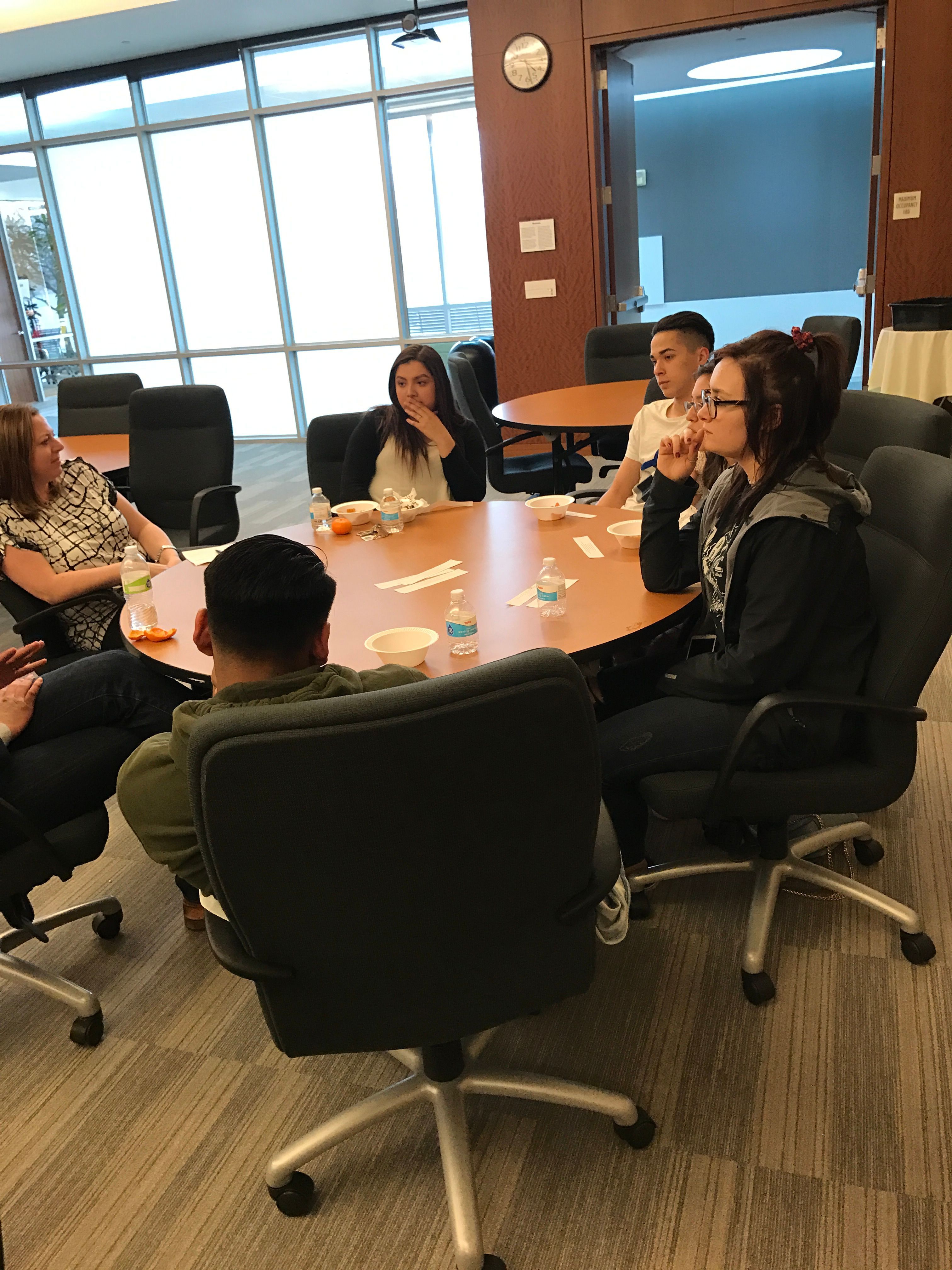 Completely KIDS is participating in a community-wide youth forum to allow teens in our program to engage in open dialogue regarding the recent racial tensions occurring in the United States because of the death of George Floyd. The police killing of George Floyd, an unarmed black man, in Minneapolis, Minnesota, on May 25, sparked protests across the United States and worldwide. A video of the incident shows Derek Chauvin, a white police officer, kneeling on Floyd's neck for nearly nine minutes as the 46-year-old repeatedly exclaims he cannot breathe. Following the killing, protests erupted in at least 140 U.S. cities, including Omaha, with thousands of people taking to the streets against police violence.
Last week, 18 middle and high school teens from South, Central and Bryan high schools; Marrs and Norris middle schools; and Liberty Elementary watched video of the incident followed by a discussion, individual reflections and identifying action steps. Majority of the teens will be old enough to vote by this years election.
The individual reflections showed the importance of an open discussion for young minds. Because these students are our future, it is ideal to allow a youth roundtable. The youth forum can potentially help Completely KIDS youth and others get involved in their local community. Some students attended the city council meeting on July 14  and learned the council is in favor of plans to tighten restrictions to reduce racism in the Omaha Police Department.
"It genuinely affects their everyday life, especially the population we serve," said Mike Modica, Completely KIDS Teen/Alumni Specialist. "Their opinions will form policies because it prepares them somewhat to use their voice at a local level."
Completely KIDS practicum student Ellie Shaffer added that it always surprises her how much youth have to say and how insightful they are.
A few things the group decided for a plan-to-action are:
Social media activism.
Voting and being informed on local, state and federal legislation.
Educating family and friends
Inclusivity and respect for one another
Being proactive and taking the initiative to bring change.
The hope for youth forum is that teens improve and align policies, plan and partner for impact, strengthen youth development and education, and empower youth leadership.
The future is in the hands of our youth.