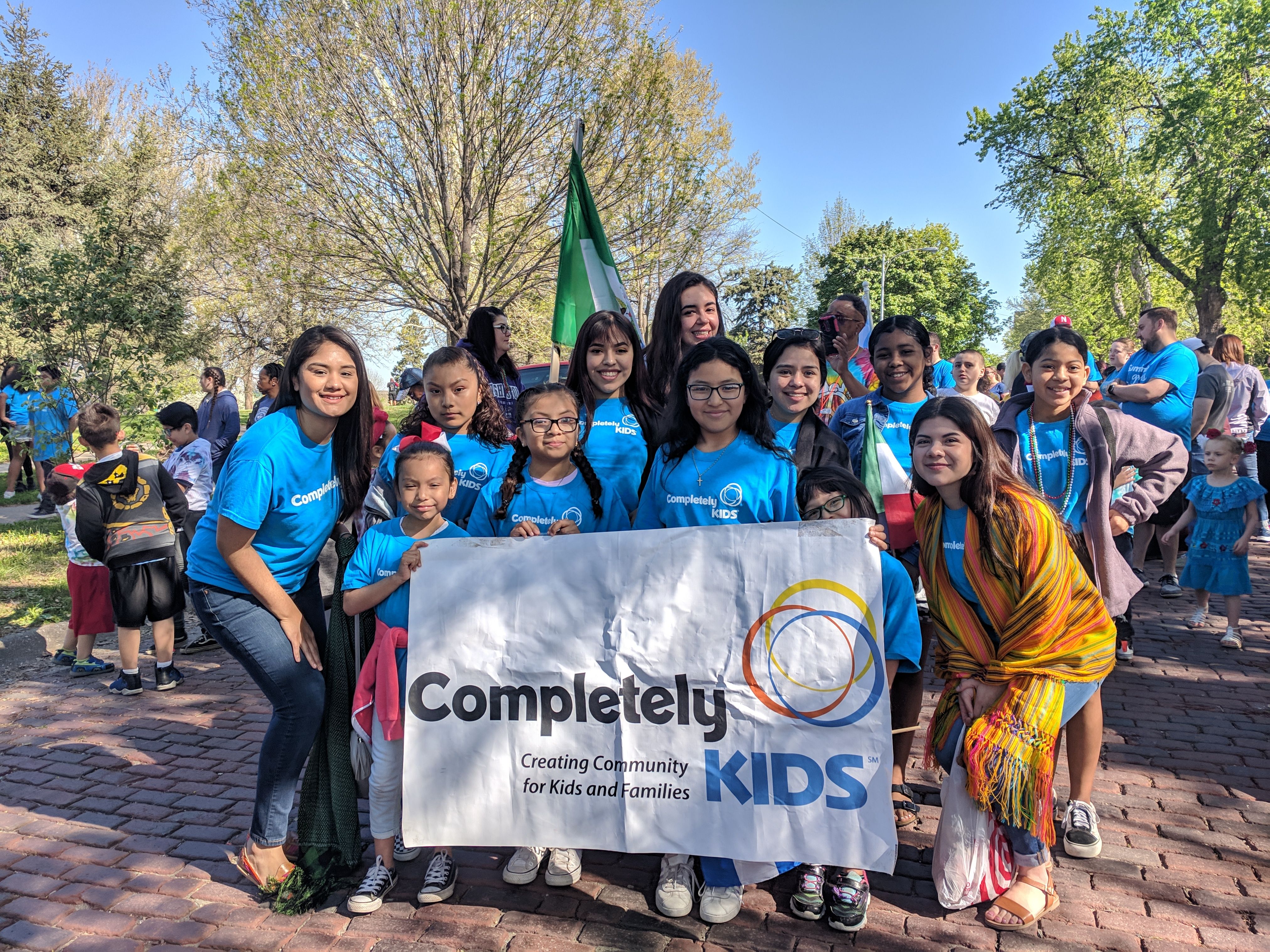 Festival postponed due to COVID-19 pandemic
For years, Completely KIDS (and formerly Camp Fire) has participated in Omaha's Cinco de Mayo celebration, namely by having staff and kids in our program walk in the Cinco de Mayo parade.
Cinco de Mayo, which translates to May 5, is often mistakenly thought to be Mexico's independence day by non-Mexican Americans. Mexican independence is celebrated Sept. 16. Cinco de Mayo actually signifies the Mexican army's defeat over the French, who came to Mexico to collect war debts, in the Battle of Puebla on May 5, 1862.
According to the Cinco de Mayo Omaha website, the 1920 South Omaha event was "one of the first documented Mexican festivals." As of 2010, Cinco de Mayo Omaha became an official 501c3 nonprofit and was ranked as one of the largest Cinco de Mayo festivals in the country by TripAdvisor.
With Omaha's rich Mexican heritage, Cinco de Mayo draws 125,000 visitors from around the Midwest and has become a staple of our community every May. Cinco de Mayo is a three-day celebration that has grown to include a parade, food, live music, dancers, coronation, carnival, exhibitors, scholarship and internship program, and more.
"Everyone enjoyed themselves," said Anna Pitt, CK Gomez Program Coordinator. "They like handing out the candy … and they made up a cheer to say."
Unfortunately, the 100th anniversary celebration of Cinco de Mayo Omaha has been postponed to July 10 through 12 this year due to the COVID-19 pandemic. The parade will begin at 9 a.m. on Saturday followed by a fiesta, carnival and exhibitors. Parade-goers can expect to see kids and staff from Completely KIDS walking the parade route.
For more information about the festival, visit the Cinco de Mayo Omaha website. The website also shares valuable information about the unique history of Cinco de Mayo and Omaha's Mexican community.