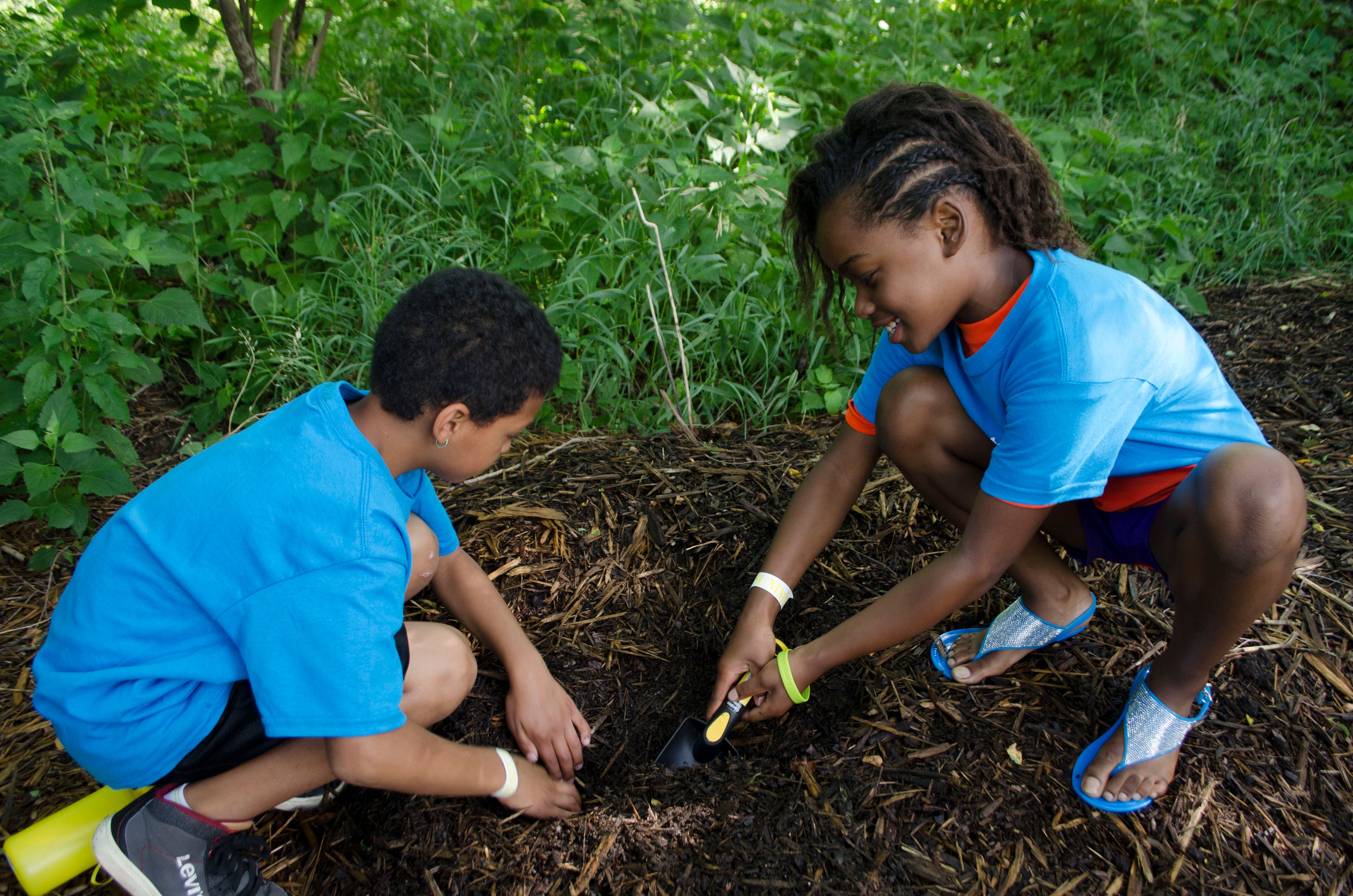 What is Arbor Day, you ask? Well, Arbor Day is an annual observance that celebrates the role of trees in our lives and promotes tree planting and care. The first formal holiday was observed in 1872 in Nebraska! The idea of Arbor Day originated in Nebraska City by J. Sterling Morton.
" ... all the people strive on Arbor Day to plant many, many trees, both forest and fruit. May the day and the observance thereof be cherished in every household, and its name and fruits become as a shower of blessing to the long lines of generations who shall succeed us." -J. Sterling Morton
Nebraska celebrates Arbor Day on April 24.  Participants are encouraged to plant a tree or plant of their choosing. At Completely KIDS, an aspect of our mission is to educate and empower kids and families to create a healthy community. One step toward a healthy community is to keep our environment clean. Trees and plants provide a variety of benefits for our environment, and with your help, you can be a part of contributing to a healthy community. 
Normally, Completely KIDS offers clubs for the kids to participate in learning about the outdoors and nature. We enjoy taking kids on field trips to places like Lauritzen Garden and Hummel Park because our staff members love teaching them the importance of nature and how it affects our life and future. 
Due to the recent COVID-19 pandemic, all such opportunities have temporarily ceased. That doesn't mean we aren't still providing virtual opportunities for our kids to explore nature. And it doesn't mean your family has to stop learning about nature either. Getting outside to help our environment (while practicing social distancing, of course) is a great way to break up the monotony.
Ways you can celebrate Arbor Day this year:
Plant a tree
Plant a garden
Teach your kids the importance of planting
Teach your kids the history of Arbor Day 
Make art using nature (leaves, twigs, etc.)
Read a book about nature
Learn about the trees in your backyard 
Write poetry about nature
Learn about animals that live in trees
Have a scavenger hunt in your backyard
Learn about hydroponic gardens
Discover new flowers and trees
Once operations normalize, Completely KIDS has exciting plans to start a hydroponic garden in our Imagination Station room, a way to bring the outdoors to the indoors while still enhancing the environment. Having the equipment for a hydroponic garden will be another fun way to learn more about the process of growing plants. Additionally, planting teaches kids:
Responsibility: from caring for plants
Understanding: as they learn about cause and effect (for example, plants die without water, weeds compete with plants)
Self-confidence: from achieving their goals and enjoying the food they have grown
Love of nature: a chance to learn about the outdoor environment in a safe and pleasant place
Reasoning and discovery: learning about the science of plants, animals, weather, the environment, nutrition, and simple construction
Physical activity: doing something fun and productive
Cooperation: including shared play activity and teamwork
Creativity: finding new and exciting ways to grow food
Nutrition: learning about where fresh food comes from
Credit: arborday.org, Victoria State Government and explainthatstuff.com