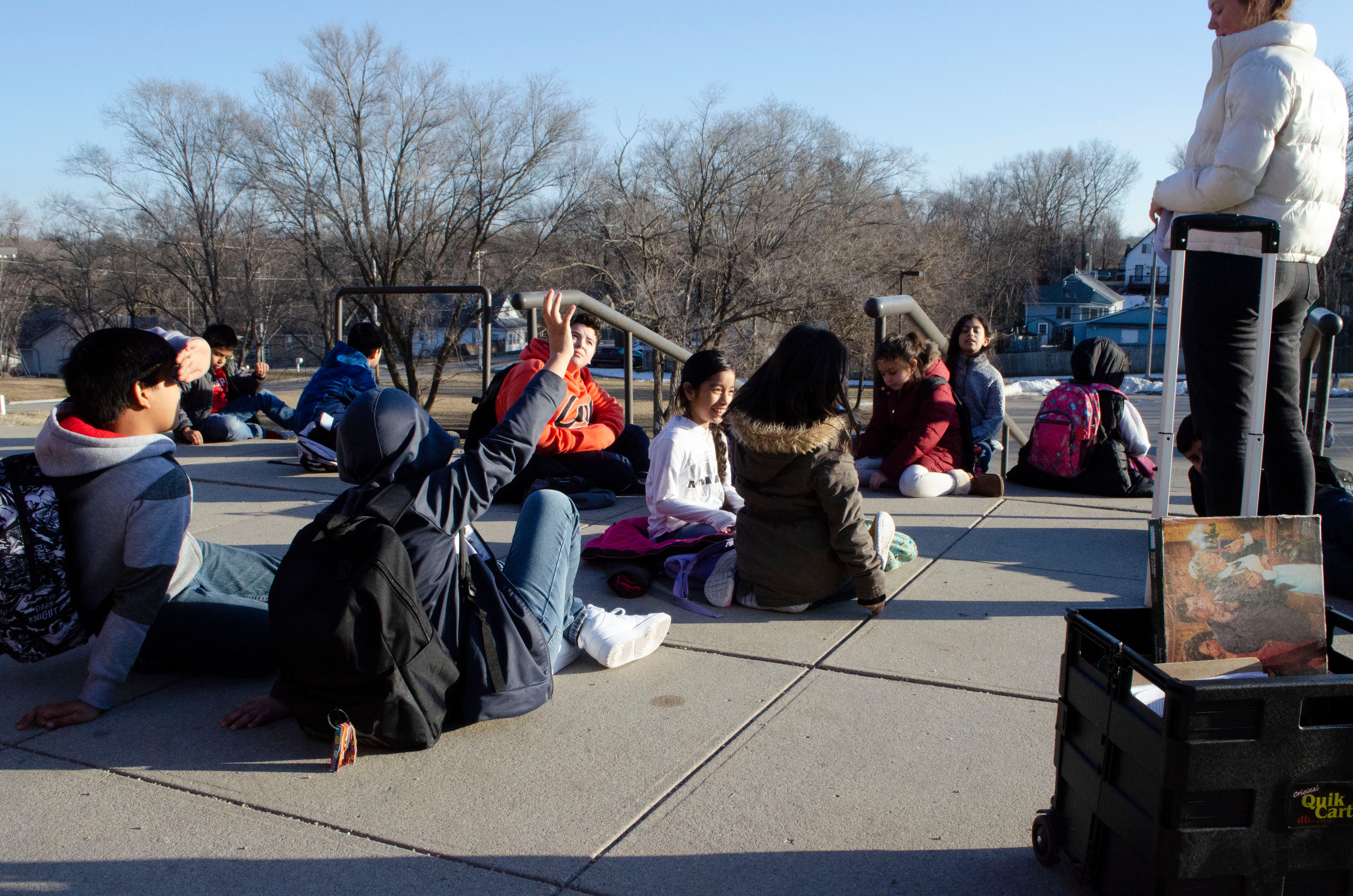 CK26, the afterschool site housed out of our headquarters, is still open when schools are out for a non-school day. Non-school days are days our school sites are not in session for reasons like parent-teacher conferences, holidays and breaks. This can be worrisome for those families who can't afford to take a day off from work. Our mission is to educate and empower kids and families to create a safe, healthy, successful, and connected community, and we do that on non-school days too. There are a ton of fun and educational activities our staff and providers enjoy with our kids. On non-school days, we set a theme and focus the entire day's activities and curriculum on that theme.
What we have this month:
March 5- Blooming Into Spring
Youth will learn about flowers, butterflies, birds and plants with arts and crafts and hands-on science experiments. They will plant their ow n flowers to take home and watch grow.
March 6- Day of Play
Youth will compete against each other in outdoor and indoor activities and games. On this day, youth will not use any technology or electronics but will enjoy the great outdoors.
March 9- As Seen on TV
Youth will be faced with multiple challenges while participating in our game show activities. They will go head-to-head to see who has the most knowledge in Jeopardy and who is the most creative in our Top Chef competition.
March 10- Little Picassos
Youth will become artists for the day. They will express themselves through arts and crafts including some activities held outside in our Nature Explore Classroom.
March 11-World Traveler
Youth will learn about different cultures, explore many ethnic backgrounds and participate in new activities never before experienced at Completely KIDS.
March 12- All Things Green
Make sure you wear your green! Along with other fun St. Patrick's Day activities, youth will attempt to find the green leprechaun's pot of gold by following the rainbow.
March 13- Carnival Day
Get ready for an amazing day at CK 26 with a live performance by a clown, our very own talent shows and fun carnival games.
No break stops CK on non-school days! We still provide food and weekend food bags for the children. According to Omaha Public Schools, afterschool snacks or meals help ensure children receive the nutrition they need to learn, play, and grow. Organized structured and supervised programs that provide snacks allow children to think and behave better.
It matters to CK to have CK26 open to keep students safe and provide them with a place to learn, develop skills, and build relationships with our staff and other students. For us, it is essential to fully support our families even on those off-days and ensure kids are receiving the same benefits year-round. 
Benefits of kids in afterschool programs:
Academic support (ex: problem-solving, STEM, geography, etc.)
New experiences
Sense of belonging
Work with teams and individually
Goal setting (what we call future focused)
Mentorship
Social skill-building
---
Credit: Nebraska Department of Education, Omaha Public Schools District, and Understood