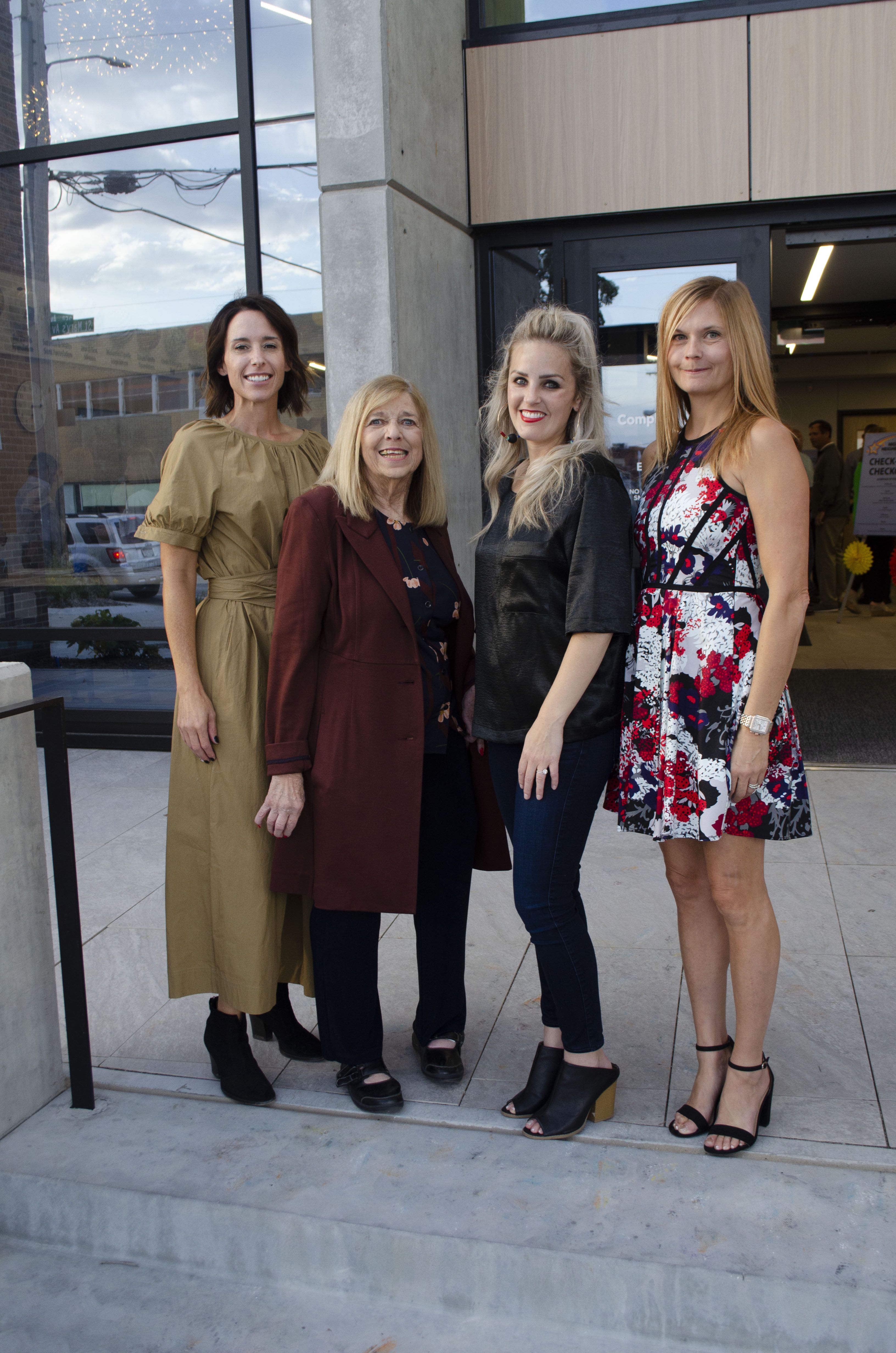 Proceeds to benefit afterschool and family programs at Completely KIDS℠
OMAHA (Oct. 10, 2019) – More than 400 guests joined the Completely KIDS Guild to raise more than $230,000 at "Night in the Neighborhood: Light the Night" on Sept. 27. Proceeds from the event, presented by Smile Station Pediatric Dentistry, will support the agency's mission of educating and empowering kids and families to create a safe, healthy, successful and connected community.
"We had an amazing team and exceptional support from board members," said event co-chair Sabrina Lakin Kelly. "There were so many in the Omaha community who came out in support of the work and programs of Completely KIDS."
Night in the Neighborhood organizers put a twist on the event this year by hosting it from the newly renovated and expanded Completely KIDS headquarters. The evening included a performance by Completely KIDS youth; live and silent auctions; specialty cocktails, appetizers and dinner by John Benker Catering; gift card grab, giving tree; tequila tasting; and live music by Bozak and Morrissey.
"The mission and vision of Completely KIDS has always held a special place in my heart," Kelly said. "At a young age, I was exposed to how important Completely KIDS was to the neighborhood children and families they serve. We take for granted so many things and being able to give back, provide support and help the underserved communities are ways we are able to light the night for many in need of the services Completely KIDS offers."
The Bill and Jodie Mackintosh Family – Ashley and Clark Horgan, Jodie Mackintosh, and Regan and Mike Mackintosh – served as honorary chairs. Along with Kelly, Karly Jurgensen Daniel served as event co-chair. The 2019 guild president is Desri Gocken.
Guild members and committee volunteers include: Brandi Ballan, Mandy Bierman, Shannon Churchill, Jenn Dannehl, Leslie DeBoer, Stacy DeMars, Shannon Dombrowski, Erin Sullivan Downs, Shelly Grote, Denise Gruidl, Andrea Gutta, Cari Harris, Traci Harrison, Alex Hook, Kelly Jeffreys, Alison Johnson, Jessica Kirkpatrick, Lori Kleinschmit, Amy Lindsay, Catherine Mahoney, Alyson Manning, Rebecca Maw, Ashley McMahon, Anne Medlock, Mary Redli, Angela Rock, Molly Roth, Christine Schulte, Heather Siebken, Rachel Skradski, Jennifer Slattery, Janet Thayer, Abby Tipton, Kristi Rosso Tredway, Barbara Tripp, Liz Walenz, Laurie Webb and Amy Whorlow.
Scott Voorhees, of NewsRadio 1110 KFAB served as emcee for the evening and Andy Liakos provided auctioneer services.
For more information about Completely KIDS, or to inquire about donations and volunteering, visit completelykids.org, or call (402) 397-5809.