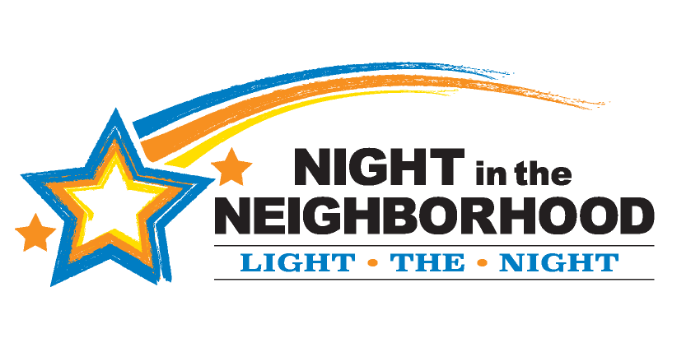 Proceeds to Light the Night for children, families living in poverty
OMAHA (Aug. 28, 2019) – The Completely KIDS Guild will host the third annual Night in the Neighborhood on Sept. 27, to raise money for the agency's mission of educating and empowering kids and families to create a safe, healthy, successful and connected community. The evening's theme is "Light the Night."
The event, presented by Smile Station Pediatric Dentistry, will be held at the Completely KIDS building, 2566 St. Mary's Ave., from 5:30 to 9 p.m. The schedule for the evening includes hors d'oeurves and dinner by John F. Benker Catering; beer, wine and specialty cocktails; live music by Bozak and Morrissey; a special performance by Completely KIDS youth; tequila tasting; live and silent auctions; and more.
The Bill and Jodie Mackintosh Family is serving as this year's honorary chairs. Event chairs are Karly Jurgensen Daniel and Sabrina Lakin Kelly. Scott Voorhees, of NewsRadio 1110 KFAB, will be the emcee for the evening, while Andy Liakos will provide auctioneering services.
The event is open to the public. Several reservation options are available, including Neighbor and Friend levels for $500 and $250, respectively; an indidvual for $75 and a young professional (35 and under) at $50, at completelykids.org.
"Night in the Neighborhood is a celebration of the culture and vibrancy of the neighborhood in which we work," said Completely KIDS Executive Director Penny Parker. "We want our community to join us in that celebration and Light the Night for our kids and families."
For more information about Completely KIDS, or to make your reservation, visit completelykids.org, or call (402) 397-5809.
###