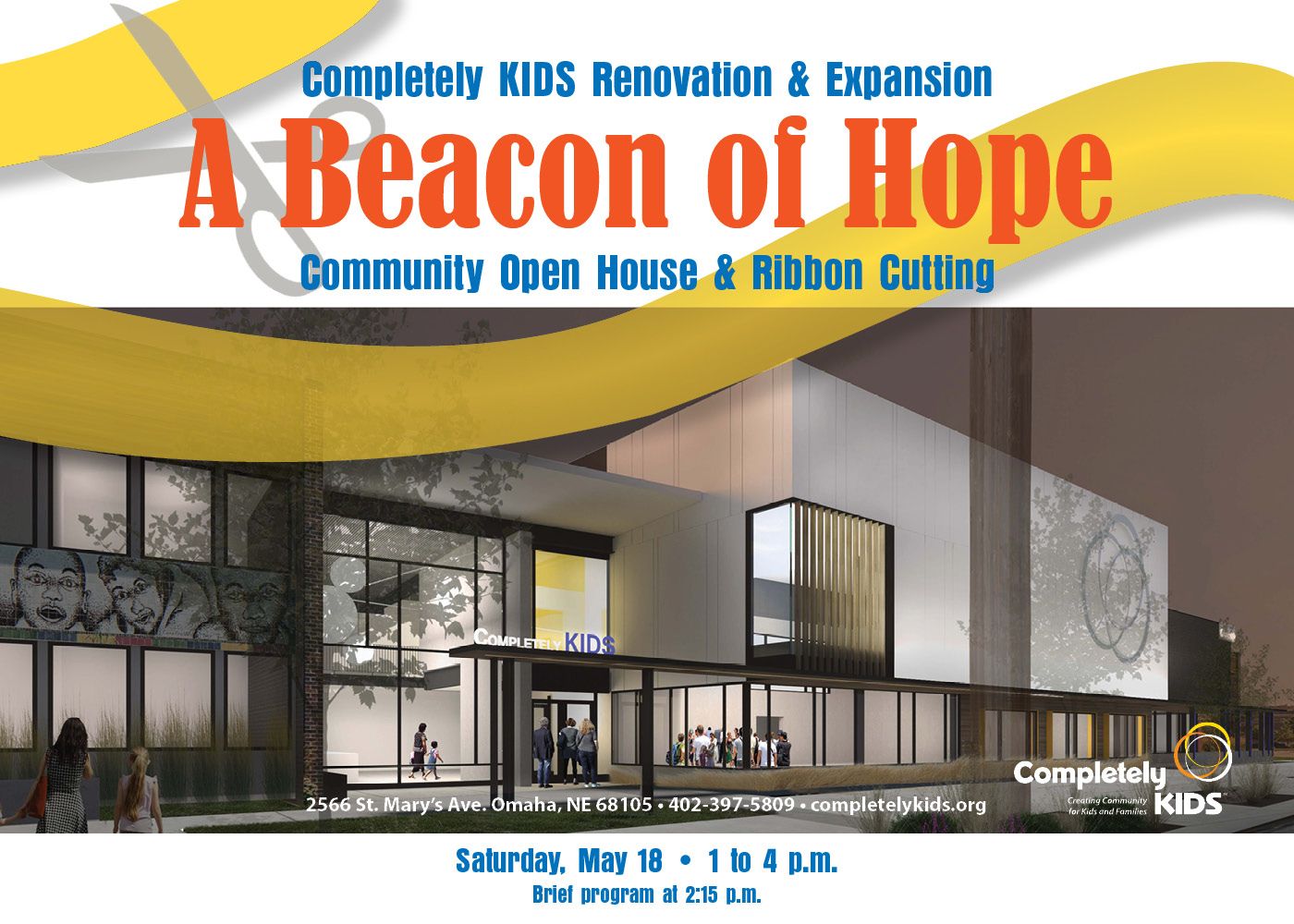 Completely KIDS is excited to unveil its renovated and expanded building, and would like to invite the community to join us!
Saturday, May 18, 2019
1 to 4 p.m.
Brief program at 2:15 p.m.
2566 St. Mary's Ave.
With the expanded space, Completely KIDS will feed more kids through its Weekend Food Program, serve more kids with the expansion of services and capacity, and serve more families through additional classes and opportunities.
Join us to learn more!