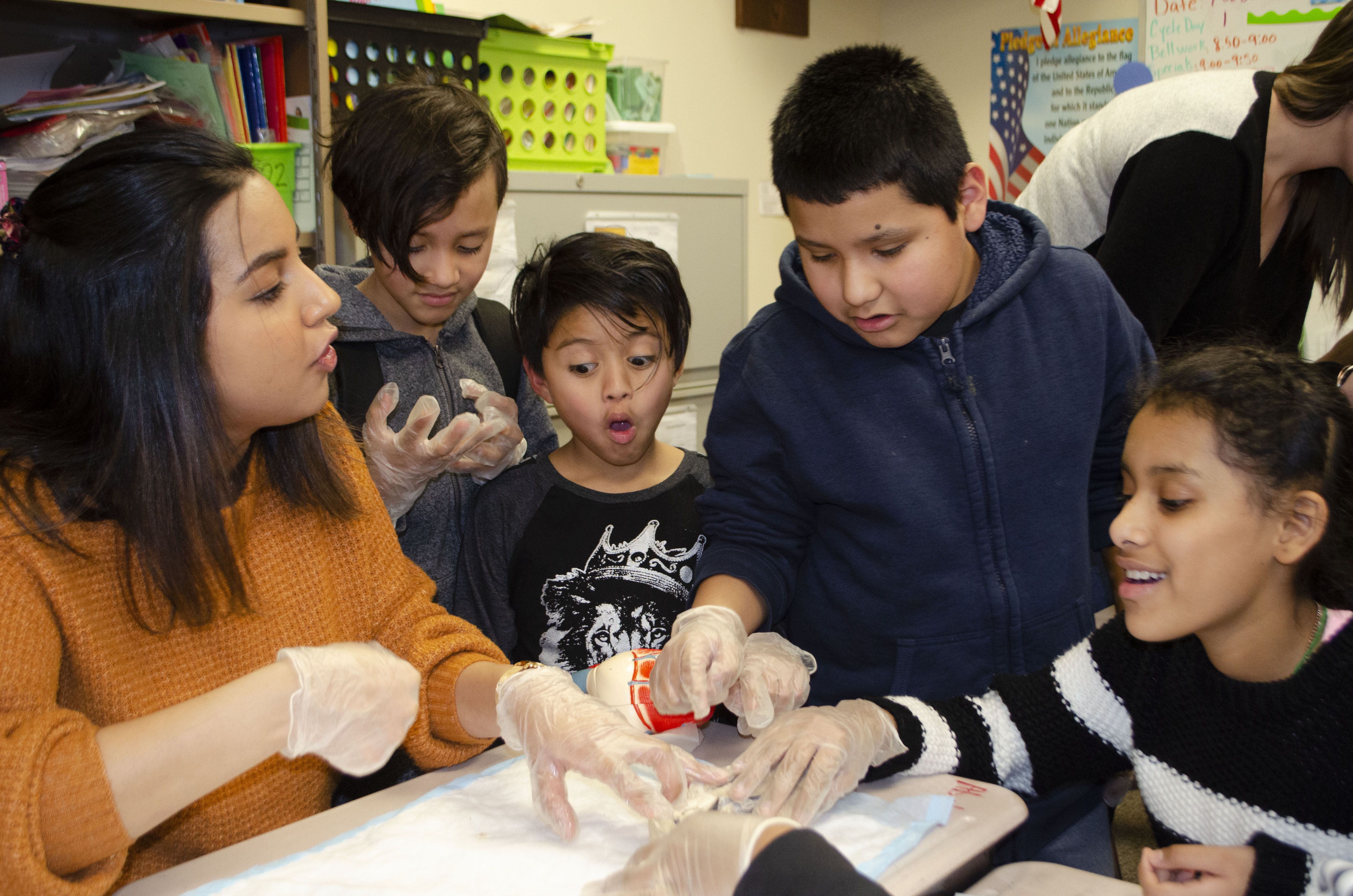 School of Medicine program introduces kids to body, organ systems
All it took was the realization that they would be allowed to examine and touch actual sheep organs for the kids at CK Jackson to get excited.
Medical students from the Creighton University School of Medicine recently visited the afterschool site to introduce the kids to Body Basics, a program that teaches kids about five key organ systems.
"Eyes, brain, heart, bones, lungs … those are five of the different organ systems in our bodies that have important functions (the kids) can understand," said Nick Braukmann, a second-year medical student. "We can associate (them) with ways they can keep those organs healthy."
The kids rotated through stations that focused on each of the five organ systems. The eye, brain and heart stations featured actual sheep organs.
"It's very similar (to humans) both being mammals and both being vertebrates," Braukmann said. "The anatomy is very much the same."
He added that the main difference is in the size and development of the brain, specifically the prefrontal cortex. Namely, a sheep's brain is smaller than a human brain. Additionally, a sheep's eye has a reflective layer that humans don't have.
"The bones are human," Braukmann continued. "We don't have actual lungs because they're difficult to preserve."
Valeria, a CK Jackson fifth-grader, learned several new facts about the body.
"The lungs, one is bigger than the other one," she said.  "If you smoke a lot, the air gets stuck and you can't breathe and you will die."
She also mentioned, "We have 206 bones."
Above all else, however, Valeria enjoyed the heart station. Why?
"Because we got to touch it," she said. "(It's) hard and cold."
Through Braukmann and the other visiting medical students, Valeria experienced a glimpse of where she could be one day.
For Valeria, the Body Basics experience encourages her aspiration of becoming a doctor. At today's age of 10, she's not sure what type of doctor, but she's ready to take on the math and science that come with achieving her dream.