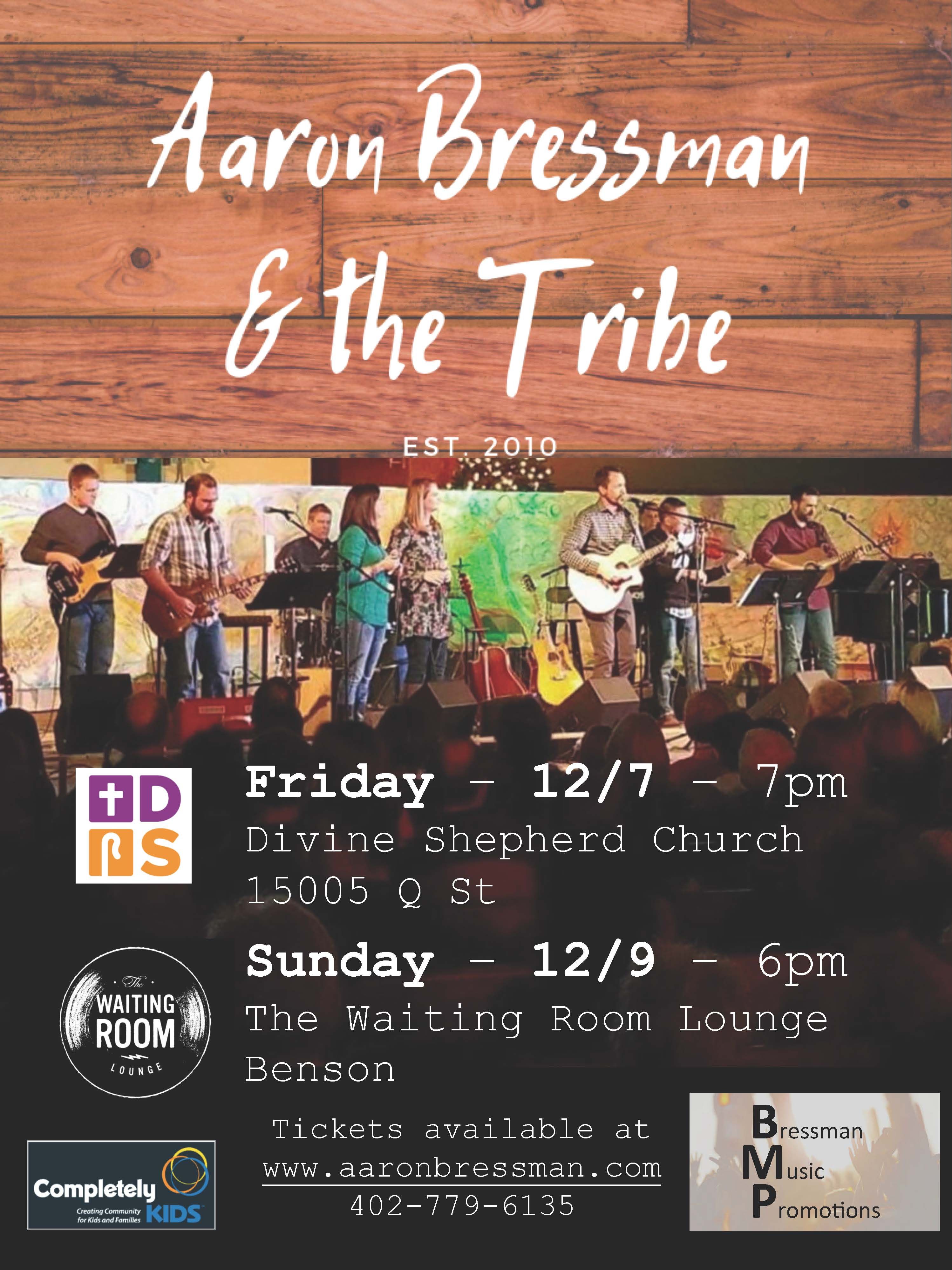 Completely KIDS has been chosen as the 2018 recipient of the proceeds from a holiday concert by Aaron Bressman & The Tribe, featuring Completely KIDS board member Dan Gomez on the keyboards. The band will present "Behold the Lamb of God" on two separate dates in December.
Concert Details
Friday, December 7
7 p.m.
Divine Shepherd Church, 15005 Q St.
Sunday, December 9
6 p.m.
The Waiting Room, 6212 Maple St.
For seven years, Omaha native Aaron Bressman and his group have produced an adaptation of Andrew Peterson's remarkable work, "Behold the Lamb of God". This story woven together by 13 songs takes you on an incredible journey of the greatest story ever told. The music is both uplifting and stirring. Bressman is joined by a lineup of musicians all local to the Omaha area, including Alyssa Boche (piano), Mike Chapman (percussion), Nicole Chapman (vocals), Jake Curtiss (bass), Nate Geiger (guitar/vocals), Dan Gomez (keys), Nicole Krings (vocals) and Melissa Tatreau (violin/vocals). Additionally, the band will perform a 40-minute opening of Christmas and contemporary Christian music.
Concert proceeds have supported several local nonprofits in recent years. We are excited to be the recipient this year. Of course, these concerts won't be successful without attendance. I hope that you will join us in supporting Dan and crew, and as a result, the kids and families of Completely KIDS.