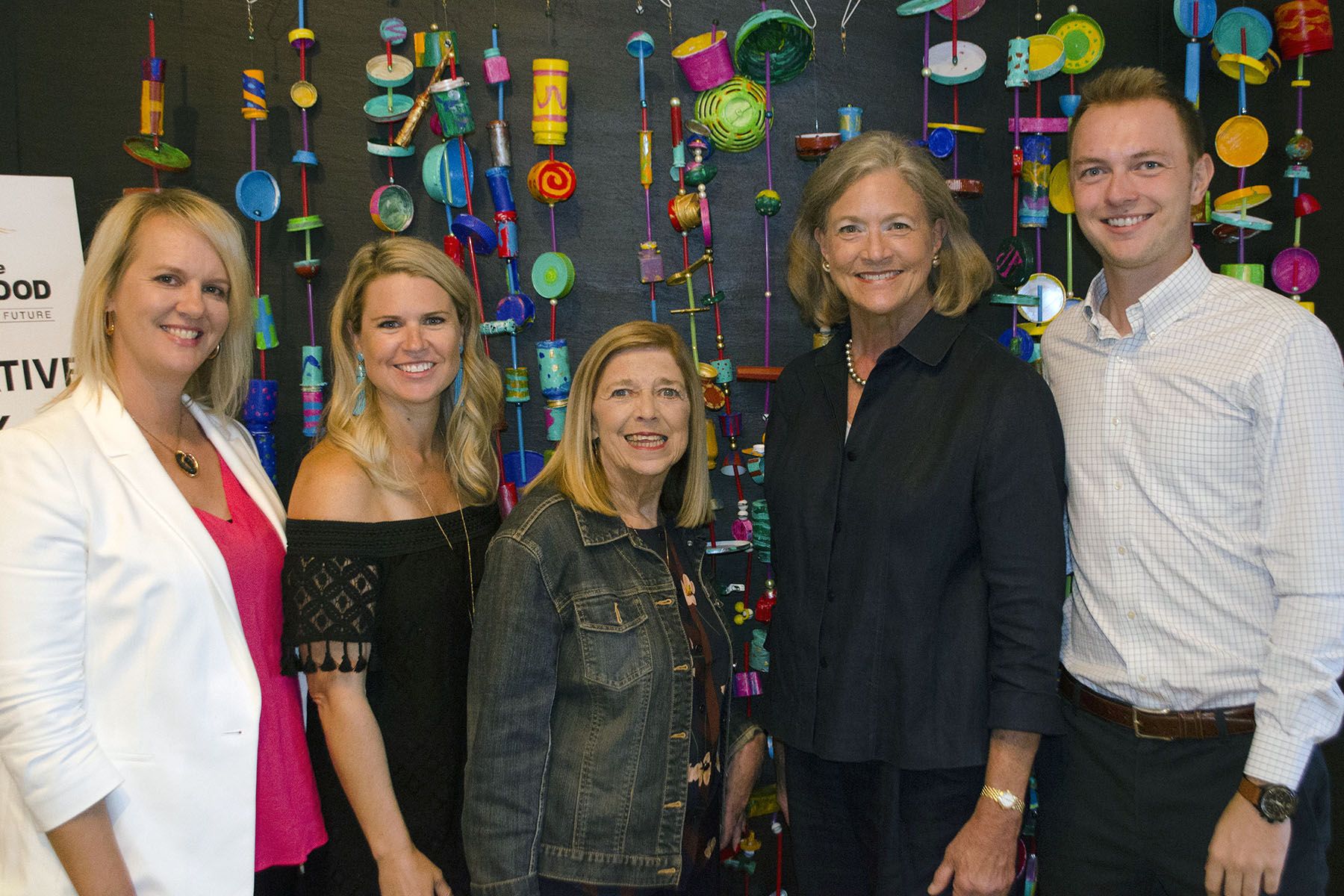 Proceeds to benefit programs serving children, families living in poverty
OMAHA (Sept. 24, 2018) – The Completely KIDS Guild-sponsored Night in the Neighborhood, held Sept. 13, raised money to support the agency's mission of educating and empowering kids and families to create a safe, healthy, successful and connected community. The event theme of "Building for a Brighter Future" celebrated the growth and expansion of Completely KIDS.  
"We were thrilled to bring the event back to the 'neighborhood' of Completely KIDS," said event chair Shannon Dombrowski. "We'd like to thank the generous support of our sponsors and all attendees for making Night in the Neighborhood such a success. A special thank you to honorary chairs, Lyn Wallin Ziegenbein and Charlie Ziegenbein, the board of directors and the guild for their dedication to the mission of Completely KIDS."
Held at Founders One • Nine, 1915 Jackson St., the event included a super silent auction, gift card grab, raffle, sponsor-a-child, commemorative artwork created by children in the Completely KIDS program under the direction of local artist Kristin Pluhacek, and more. Jeff Snow, of Catering Creations, served up an array of heavy hors d'oeuvres, and guests enjoyed beer, wine and specialty cocktails.
"Night in the Neighborhood pays homage to the culture and vibrancy of the neighborhood in which we've chosen to work," said Completely KIDS Executive Director Penny Parker. "This event allows us to gain support from across the city to help us in serving kids and families whose lives have been impacted by poverty."
Honorary chairs were Lyn Wallin Ziegenbein and Charlie Ziegenbein. Guild member Shannon Dombrowski served as event chair. The 2018 guild president is Anne Medlock. Guild members and committee volunteers include: Brandi Ballan, Mandy Bierman, Kate Brownrigg, Traci Copple, Karly Jurgensen Daniel, Jenn Dannehl, Leslie DeBoer, Erin Sullivan Downs, Desri Gocken, Shelly Grote, Denise Gruidl, Andrea Gutta, Cari Harris, Traci Harrison, Alison Johnson, Lori Kleinschmit, Kristin Lewis, Amy Lindsay, Julie Lyons, Alyson Manning, Rebecca Maw, Ashley McMahon, Angela Rock, Christine Schulte, Rachel Skradski, Jennifer Slattery, Marjean Stamm, Janet Thayer, Abby Tipton, Barbara Tripp, Liz Walenz, Laurie Webb and Carrie Weiler.
Kris Covi served as emcee for the evening.
For more information about Completely KIDS, or to inquire about donations and volunteering, visit completelykids.org, or call (402) 397-5809.