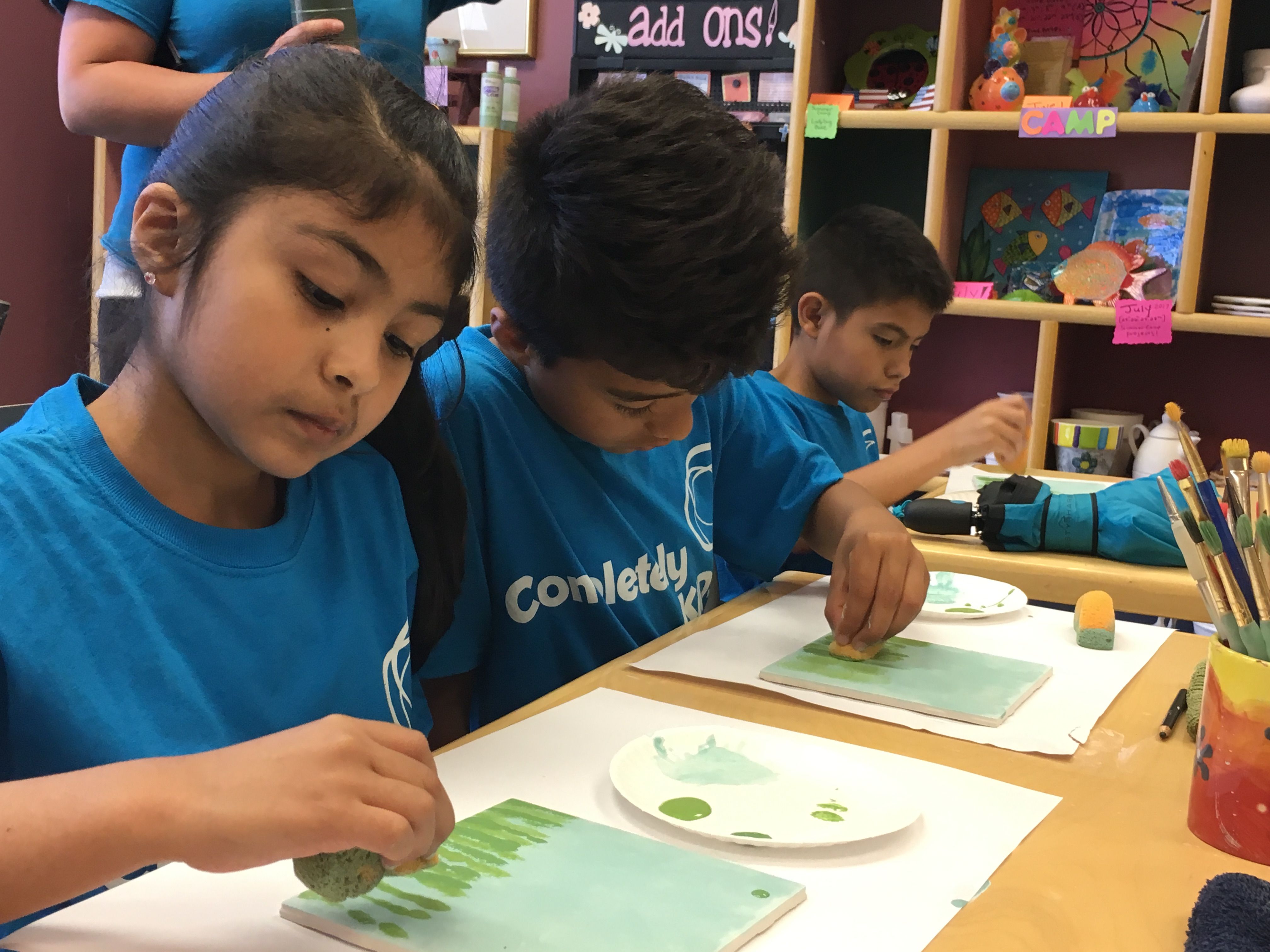 FOR IMMEDIATE RELEASE
Contact: Adrielle Griffin, Director of Marketing and Communications
(402) 397-5809, ext. 210
agriffin@completelykids.org
Completely KIDS℠ Receives Lincoln Financial Foundation Grant for Afterschool Programming
OMAHA (Sept. 21, 2018) – Lincoln Financial Foundation awarded a $12,000 grant to Completely KIDS to offset general operating expenses in its afterschool program. Specifically, funds will be used to assist with materials, staffing, field trips and other opportunities that enhance the quality of programming for children.
"This grant is vital to our work of providing children living in poverty with new experiences and opportunities to gain skills and achieve success," said Carla Rizzo, Director of Programs. "Completely KIDS truly appreciates the generosity of Lincoln Financial Foundation."
Completely KIDS is committed to addressing the challenges of more than 2,000 Omaha children and families living in poverty through its afterschool program and family services. This includes work before and after the school day in area elementary and middle schools, homeless shelters and community agencies. Expanded services in the form of literacy, educational support, mental health services and referrals to other agencies are provided to families.
Lincoln Financial Foundation, the philanthropic arm of Lincoln Financial Group, believes in empowering people to live greater lives, which advances culture and empowers greater positive change. Its grant is part of Lincoln Financial's annual $10 million investment in its local communities' youth education, economic and workforce development, human well-being and arts programs.
For more information about Completely KIDS, visit completelykids.org.
###
About Completely KIDS
Completely KIDS ensures that our families have access to the knowledge and skills necessary to break the cycle of poverty. It's our mission to educate and empower kids and families to create a safe, healthy, successful and connected community. In supporting this mission, we assist more than 2,000 children and families each year in overcoming barriers, as a result of poverty, to their success. completelykids.org
About Lincoln Financial Foundation
The Lincoln Financial Foundation, established in 1962, is a nonprofit organization formed and supported by Lincoln Financial Group. Under Foundation guidelines, grants are made in the areas of arts, education, human well-being and economic/workforce development. The Foundation awarded more than $836,600 to support nonprofits in Omaha in 2017. Learn more at: www.LincolnFinancial.com/Foundation.