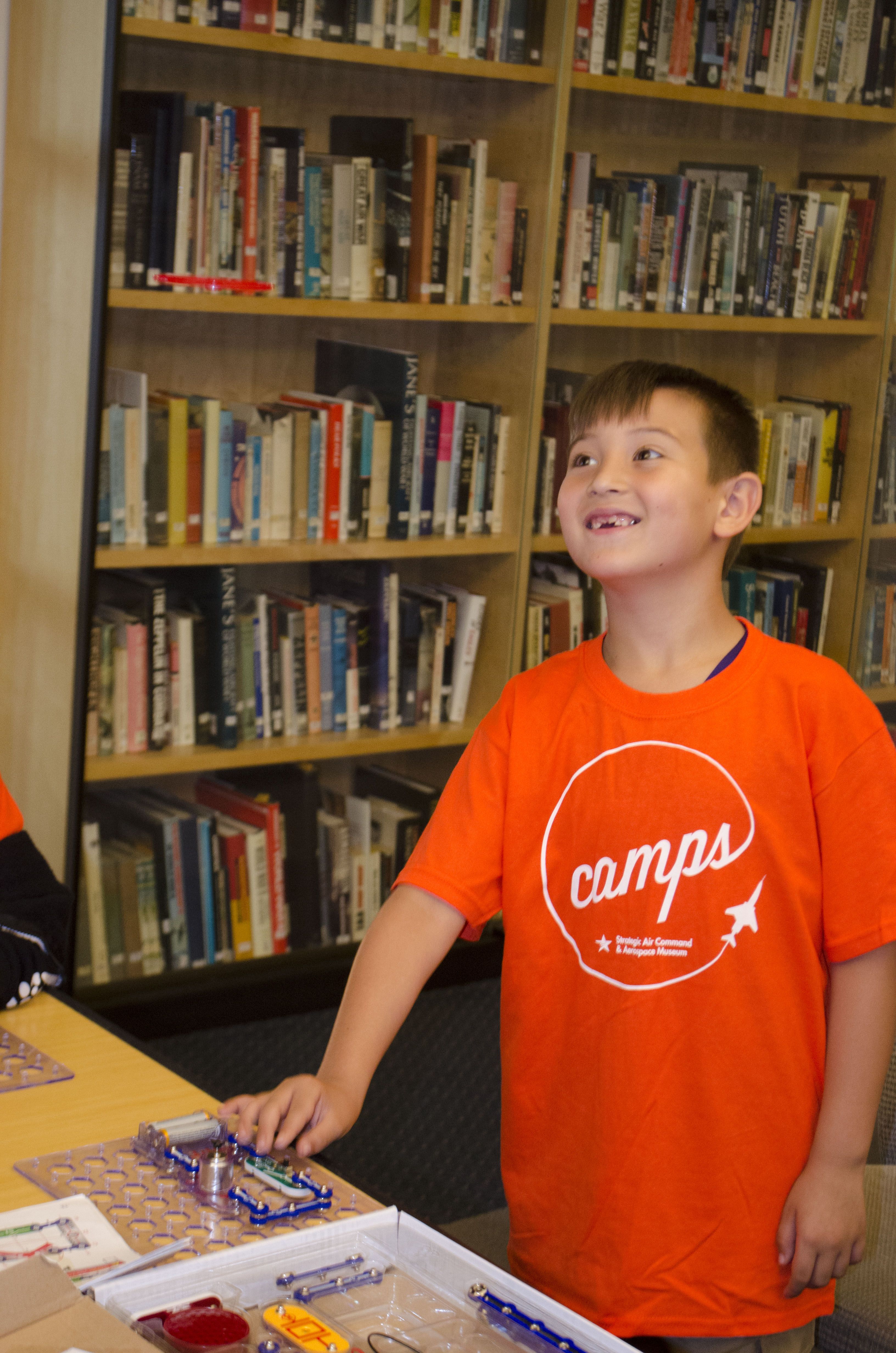 Thursday's field trip to Ashland's Strategic Air Command & Aerospace Museum proved to be a day full of science, technology and engineering for youth in the Completely KIDS program.
From making lights turn on and saucers fly to controlling robots with a tablet to creating a game controller from Play-Doh and electricity, "oohs" and "aahs" flowed from the mouths of these babes.
SAC Museum Education Specialist Chris Swancara said the projects and activities the kids completed in the day camp are important for the future of our nation's workforce.
"It all kind of goes back to engineering," Swancara said. "We're always trying to make new stuff. This sparks the interest in engineering."
The kids started with snap circuits to create electricity. They had to adjust their circuits depending on if they wanted a brighter light or to make a disc fly.
"Everything we do uses electricity," Swancara said. "Anything that uses electricity uses a circuit."
Following the circuit project, the kids were especially enamored by a spherical robot, called Sphero, that functions on a gyroscope. A gyroscope consists of a wheel or disk that can spin on an axis and is free to change its direction. Gyroscopes are used to stabilize directions in vehicles using navigation systems or auto pilots.
"Robots are getting better and better every year," Swancara said. "Of course, the Star Wars movie made a gyroscopic robot very popular with BB-8."
The robot's actions and movements are then controlled by the kids using an app on a tablet.
"It's the best thing," said Xavi, 8.
Though Xavi might have thought operating robots was the most fun he could have, he and his friends were about to spend an afternoon amazed by more technology and electricity. By day's end, they built a game controller for a keyboard, visited the planetarium and launched paper rockets.
Click here to watch a video of the kids' being introduced to Sphero robot