Author Luncheon
April 10, 2019
Event Information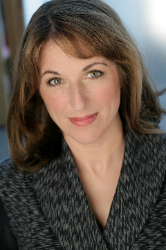 Event Chairs: Brandi Ballan and Mandy Bierman
Guild President: Desri Gocken
Location: Hilton Omaha, 1001 Cass St.
Time: 11:30 a.m. to 1:30 p.m.
Reservations
Patron: $100
Individual: $75
Sponsorships
Gold: $10,000
Orange: $5,000
Blue: $2,500
White: $1,500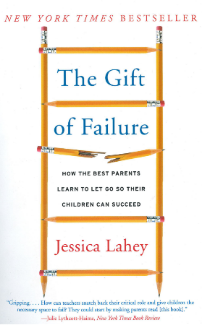 We are pleased to have teacher, New York Times best-selling author and columnist Jessica Lahey as our keynote speaker for the 2019 Author Luncheon. Lahey inspires audiences to allow children to experience failure as an integral part of becoming successful, resilient and self-reliant adults. Her book, The Gift of Failure: How the Best Parents Learn to Let Go So Their Children Can Succeed, addresses "overparenting" based on her experiences as an educator and a mom. Learn more about Jessica Lahey.
The Completely KIDS Author Luncheon has been one of our main fundraisers for 16 years. Its purpose is to shine a spotlight on issues impacting kids and families, aligning directly with our mission, while giving back to the greater community through topics that are timely and relevant. Past authors include Dr. Michele Borba, Dr. Kenneth Ginsburg, Dr. Robyn Silverman, Rosalind Wiseman, Dr. Tina Payne Bryson, Dr. Michael Osit and more. 
Proceeds from the event help kids and families living in poverty in Omaha by empowering them with skills to create a safe, healthy, successful and connected community. Read What We Do.
To reserve your spot or sponsor the Author Luncheon, click Register Now.
---
2019 Sponsors
John K. and Lynne D. Boyer Family Foundation

Jodie & Bill Mackintosh Family