Serving Omaha's homeless population, Completely KIDS youth feel grateful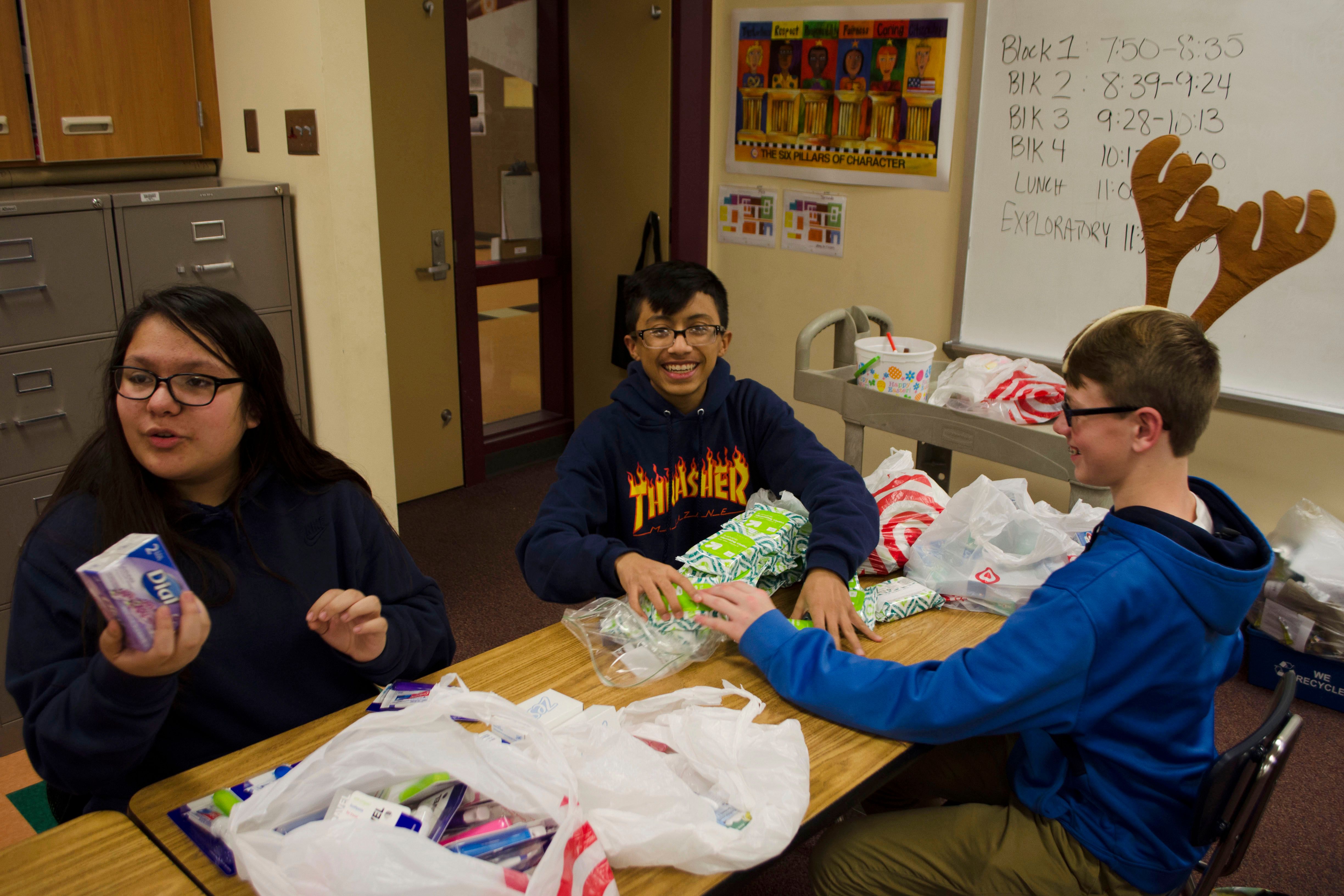 Middle school students raise money to provide free coffee, hot chocolate, toiletries.
By Adrielle Griffin
Completely KIDS℠ Director of Marketing and Communications
Dec. 21, 2016 
The reality that homelessness exists in our city is not a difficult concept to grasp. It's distressing, complicated, overwhelming, but it exists, and youth in the Completely KIDS℠ program at Marrs Middle School stepped up to face that reality.
It starts with a club called I Volunteer Pro in which students learn the notion of serving and giving back. They choose the service-learning projects they do and the populations they want to help. This group of 15 or so students was especially touched by those living homelessly on the streets of Omaha and a local coffee shop that welcomes folks in out of the cold, even offering a basket of free hats and gloves.
Throughout the first semester of school, the I Volunteer Pro Club sold baked goods, boxed chocolates, truffles and passes to other students to switch clubs, and used money remaining from their We Day service learning trip earlier this year to raise funds for their efforts. They donated $175 to Well Grounded, the previously mentioned coffee shop, on 24th and Leavenworth streets.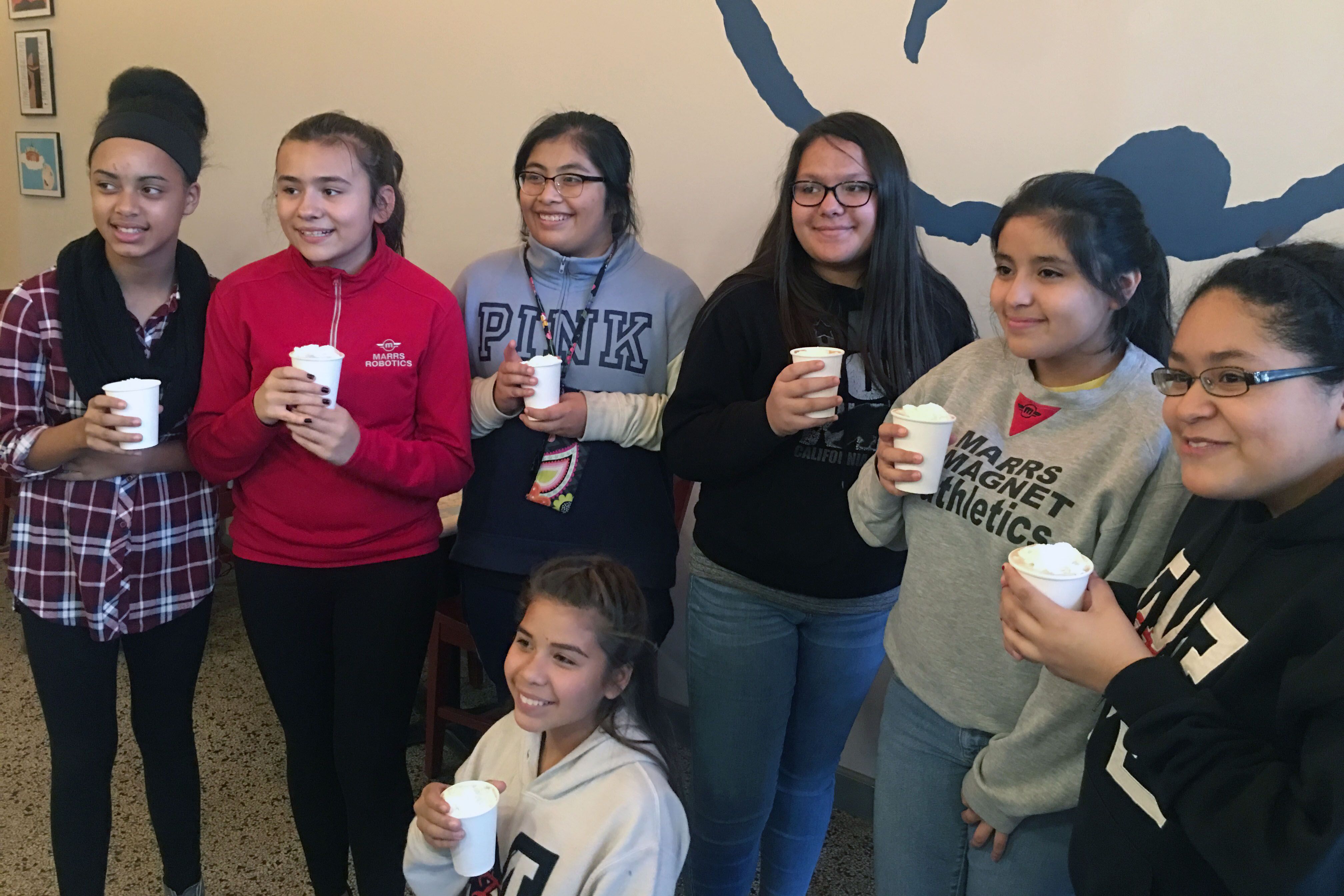 "(Well Grounded is) going to have a sign so that they can go in and get a free hot chocolate," said Crystal, 14, an I Volunteer Pro Club member.
It's a small gesture but one that puts a warm, fuzzy feeling in both the receiver and the giver's hearts.
"It makes me happy because they don't have the capability of helping themselves," said Isabel, 13.
In addition to a warm drink, these youth saw an opportunity to provide other necessities, items we take for granted each day.
On Monday, they met to fill nearly 30 bags with toiletries – tissues, first aid kits, body and hand warmers, soap, toothbrushes and toothpaste, lip balm and more. They topped off each bag with a handwritten, encouraging note.
"Homelessness is a real problem in our area and we know that homeless people can't get a lot of these things, so we're making it so that they don't have to worry about this stuff," said Evan, 14.
Following the holidays, the youth will visit Well Grounded to drop off the bags for area homeless men and women.
"Since you already have these things, it makes you feel grateful," Evan said.