How You Can Help
Your donation to Completely KIDS℠ makes a tremendous impact in the lives of the kids and families we serve. Here is a look at your dollars in action at Completely KIDS: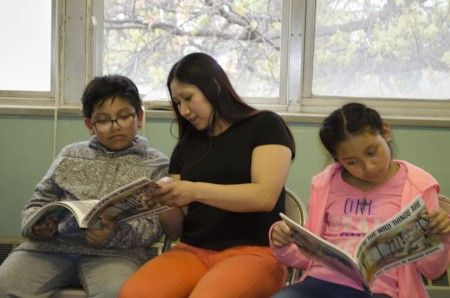 $10 Provides a bag of weekend food for one child. Click here to learn more about our weekend food efforts on our Services & Locations page.
$25 Provides one child with four summer field trip opportunities to expand their world view.
$50 Funds a Family Night, which includes a hot meal and a fun activity to build and encourage strong family relationships, for a group of 15 people.
$100 Gives two children an eight-week service-learning experience to enhance their awareness of community issues. Read a story.
$250 Allows 20 parents of Completely KIDS youth to participate in adult education classes, i.e. GED, language literacy, for one week. Watch a video.
$500 Funds an eight-week cooking class for 15 children that helps them learn about nutrition while providing healthy meals each session.
$1000 Provides 20 kids with needed academic support and enrichment for a week. Read a story.
Your gift is tax-deductible to the extent provided by law as Completely KIDS℠ is a 501 (c)(3) not-for-profit organization and meets the standards of the National Charities Information Bureau.
---
NOTE: When making your donation, we encourage you to use a web browser other than Internet Explorer (i.e. Safari, Google Chrome, Edge). Internet Explorer has recently stopped supporting and updating their platform in anticipation of ending it (Edge is the replacement for Internet Explorer). The lack of updates can cause issues with our website and forms.
Donation Form